---
SalesforceWay podcast is a weekly show.
Each Thursday, a new episode is published and announced on LinkedIn and Twitter.
The show presents a great way for Salesforce developers and architectures to learn from Salesforce technology leaders.
All past episodes can be found here.
---
Connect with the host
LinkedIn, Twitter, Github, Instagram, Facebook, xixiaofinland(a)gmail(d)com
---
Listening Statistics
(Updated Jan. 2020)
4000 – 7000 listening times

per month

for all episodes.
200+ listening times for each new episode within days.
500+ listening times for many episodes within several months.
---
Recognition
Some of the recognition words from the Ohana below.
The podcast is mentioned by famous SalesforceBen site

---

---

---

---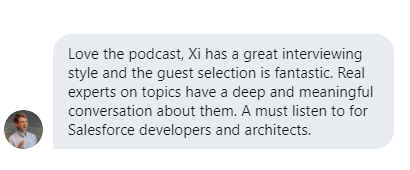 ---

---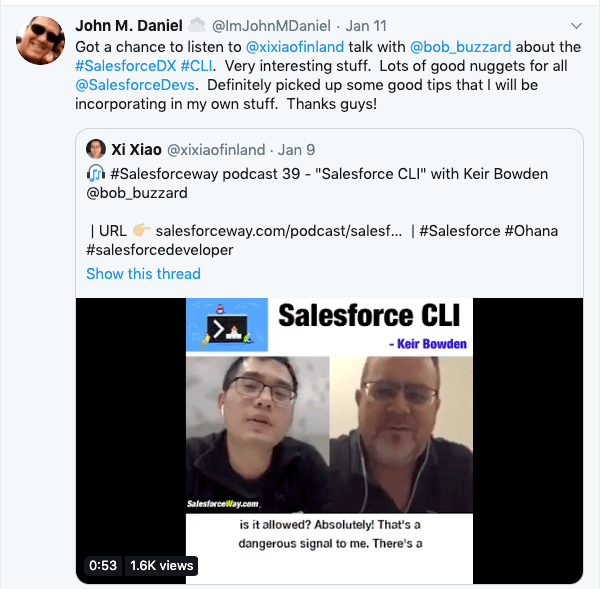 ---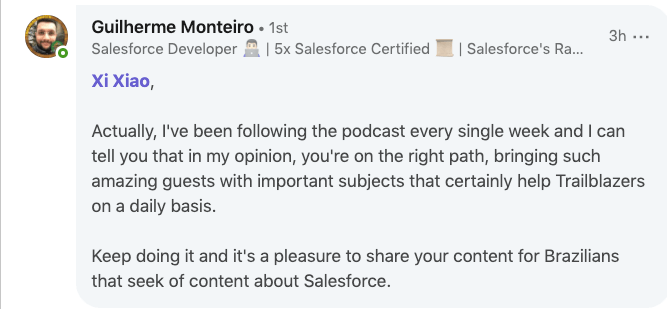 ---
SalesforceWay is part of the podcast list in Jitendra Zaa's famous Salesforce Blog