---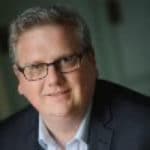 ---
Steven Herod, Salesforce CTA, Managing Director for Salesforce Platform at Accenture, shares what Salesforce architecture and Salesforce developer roles are.
---
Main Points
The main points Steven talks about:
Steven's current role, past working experience, CTA journey
What does it mean as an architecture role
How to tell between good and bad programmers
Why is programming difficult
Find a team and company that shares the same value as you do
---
Links
---
Video Teaser
---
My Takeaways on Salesforce Architecture and Salesforce Developer Roles
The guest Steven has a working experience of multiple different roles.
He is the type of person who "does whatever the job in front, and get it done".
He works both intelligently and diligently, received CTA certification after joining the Salesforce ecosystem for only two years.
This is an unbelievable record that I bet nobody can break!
In the chat with Steven, we discussed both the architecture role and developer role in general.
He also answered some of the long-lasting puzzles in my head, such as "how to tell between good and bad programmers", "why is it important to find a team and company to share your vision and value".
During the discussion, I also realize that Steven has an amazing skill — he can naturally bridge the gap between business and technology with his easy-to-understand analogies.
He is the type of talent who knows both business and technology worlds well. Unique!
Btw, I also highly recommend you to check Steven's YouTube video on what he thinks architecture's role is. This is a summary of his many year architecture's experiences.
---
Related Episodes
Episode 4, where Dan Appleman shares his wisdom on what is a good developer, is what I'd recommend you to listen to.
In addition, he also shared how to keep up with current technology and learn knowledge effectively and efficiently.
---
If you enjoy this podcast, please reach me out to let me know your thoughts or simply say Hello. My (Xi's) contact info:
Take care, until next time :)!