---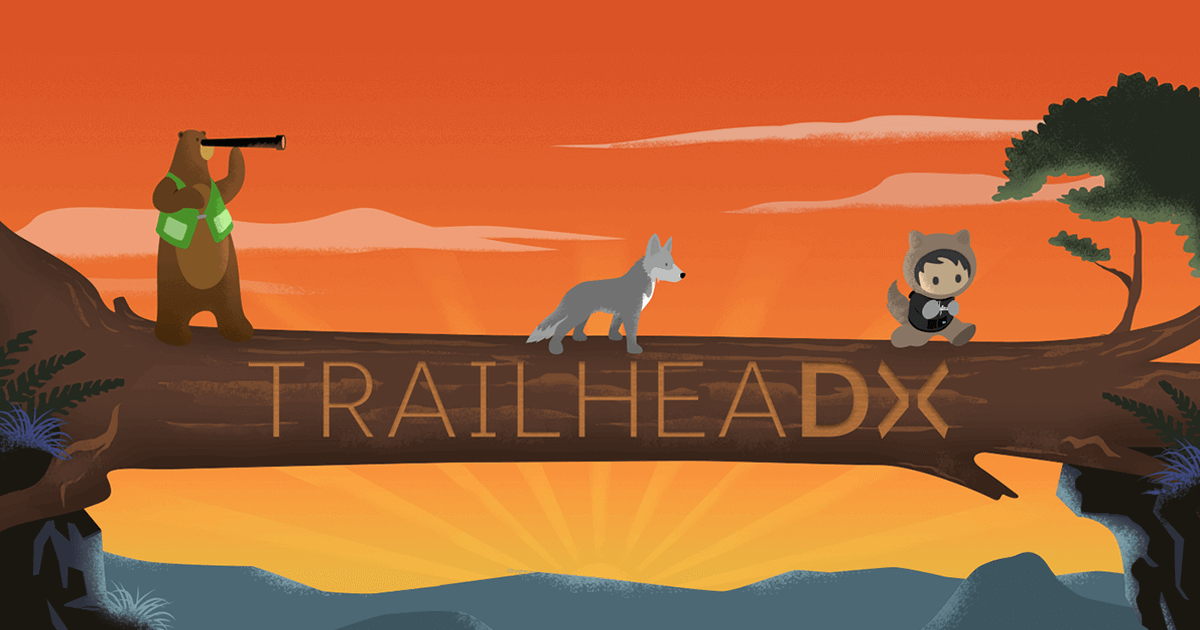 ---
In episode 16, I talked about my Salesforce TrailheaDX attending experience. It received an unexpectedly large number of listening times. I feel there is a need to share more to give listeners a holistic 360 overview of it, so here we go!
---
What is Salesforce TrailheaDX?
TrailheaDX is the Salesforce hosted a yearly conference for people who want to learn the technical platform. In the past, it was always hosted in San Francisco, close to the Salesforce headquarters. Since the year 2019, it starts to take place in India as well.
In short, you can perceive TrailheaDX as a DreamForce event for Salesforce technologists.
---
What to prepare before going to Salesforce TrailheaDX?
If you are going to attend the conference for the first time, congratulations! I'm sure you will learn a lot and have great fun!
In order to get the best out of this event, I'd recommend you to plan it in advance. Ask yourself, why do you go there?
There could be multiple reasons. It might be that you want to learn more about Salesforce, you want to feel the unique atmosphere of Salesforce Ohana, or you want to network with more people. Either way, you need to plan your trip well and attempt to reach all your goals.
---
Salesforce TrailhedDX Event
TrailheaDX comprises two consecutive sections.
Section 1 is the 2-day conference, taking place on Wednesday and Thursday.
Section 2 is the 3-day Bootcamp, taking place on Friday, Saturday, and Sunday. Yes, Bootcamp is across the weekends.
The conference is mandatory to attend while the Bootcamp is optional. Thanks to my previous company Biit, I registered with the ultimate pass which grants both the conference and Bootcamp access to you.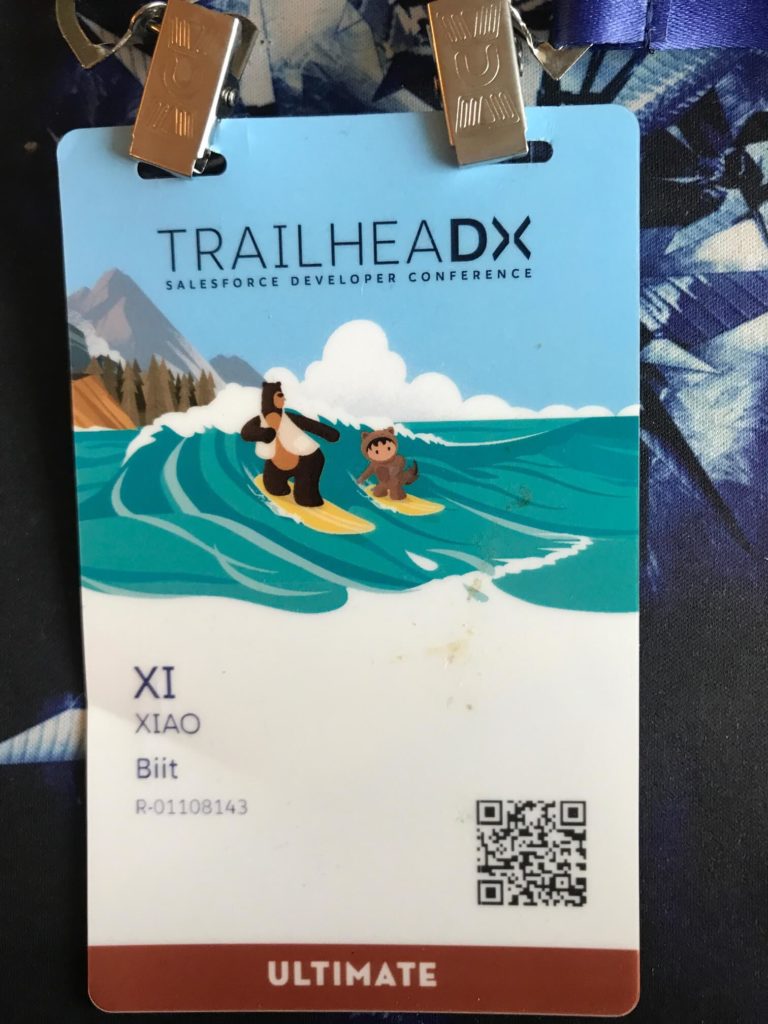 ---
Salesforce TrailhedDX Conference
The 2-day conference, in my opinion, is the meat of TrailheaDX. Though quite hectic, a lot of presentations, games, hands-on labs, happening in parallel.
It is the best time to socialize and network with people. Make sure you have agreed with people where and when to meet :).
Also, do not forget to play games to collect TrailheaDX gifts!
---
Salesforce TrailhedDX Bootcamp
The Bootcamp is a 3-day onsite learning class, including 2 onsite certificate exam opportunities and 2 exam vouchers to take home.
The teachers in the Bootcamp are Salesforce Certified Technical Architectures, who have a lot of knowledge and insights to share.
However, I personally did not learn much from it, or perhaps I have learned, but all forgotten.
For one reason, I need hands-on practices to remember stuff, thus it is not my way to learn sitting in a classroom. For another, It was a 10hours time gap and the trip from Helsinki to San Francisco and the preceding 2-day conference was too exhausting.
Therefore, it is wise to take the above points into consideration before purchasing your TrailheaDX pass.
---
Questions of today
When are you going to attend TrailheaDX or if you have already, what was your experience?
If you enjoy this podcast, please reach me out to let me know your thoughts or simply say Hello. My (Xi's) contact info:
Take care, until next time :)!