---
---
David Felkel, who joins to talk about Domain-Driven Design, is a Munich based Salesforce developer, software engineer, scrum master. He is also on his freelancer journey.
---
Sponsors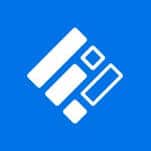 This episode is sponsored by FormAssembly.
22 Ways to Use FormAssembly for Remote Work Success – Learn how to streamline remote work processes with FormAssembly's all-in-one form builder and data collection platform
---
Main points
What is Domain-Driven Design (DDD)?
Ubiqitous language and its natural synergy with Salesforce
Technical DDD in Salesforce – how is it limited?
DDD and Apex – what can be used in Salesforce?
How to learn DDD
Links
---
Video Teaser
---
If you enjoy this podcast, please reach me out to let me know your thoughts or simply say Hello. My (Xi's) contact info:
Take care, until next time :)!