---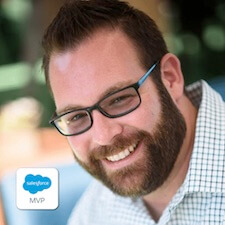 ---
Daniel Peter joins to talk about Dreamforce 2019 news for developers.
Daniel is 27 x certified, Salesforce MVP, Salesforce Developer Group Leader in the Bay Area, Salesforce Practice Lead at Robots and Pencils.
---
Main Points
Daniel's self-introduction
The reason to have Daniel on the show to talk about Dreamforce developer-related announcements
Lightning Base Components have been open-sourced
The evergreen platform announcement
WITH SECURITY_ENFORCED and Security.stripInaccessible
Enterprise blockchain announcement
Einstein AI announcement
---
Links
---
Video Teaser on Dreamforce 2019
---
Outro Music
Let the Battles Begin! – FINAL FANTASY VII Remake
---
If you enjoy this podcast, please reach me out to let me know your thoughts or simply say Hello. My (Xi's) contact info:
Take care, until next time :)!