---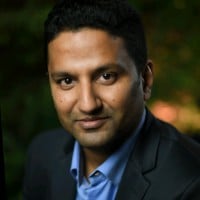 ---
Abhinav Gupta, who joins to talk about Future of Development on Salesforce 360 Platform, is a Salesforce Architect and Salesforce MVP, the Founder of Concretio Apps Company.
---
Sponsor

This episode is sponsored by Copado.
Copado is the first Salesforce Delivery Management solution and the #1 native DevOps platform for Salesforce.
Copado DevOps 360 is the first Salesforce Delivery Management application, enabling you to measure the performance of your Salesforce implementation. 
---
Main Points
Abhinav's self-introduction
The first-ever Virtual Dreamin' event
Discuss the Salesforce platform megatrend – low code
The growing Salesforce marketplace for declarative tools, such as flows
Salesforce customer 360 platform – more new Salesforce clouds are launching
Discussion on the developer's career path
How do developers learn declarative tools?
Developer's business mindset
Code v.s. Low code balance challenge
---
Links
---
Video Teaser on Salesforce 360 Platform
---
If you enjoy this podcast, please reach me out to let me know your thoughts or simply say Hello. My (Xi's) contact info:
Take care, until next time :)!