---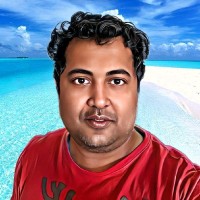 ---
Azlam Abdulsalam, who joins to talk about The Ops in Salesforce DevOps, is A DevOps expert and OpenSource Project Flxbl main contributor.
---
Main Points
Developer skills and DevOps
What problem DX@Scale attempts to solve
Make a clear boundary between Dev and Ops
How Scratch Org helps with the boundary and dependency challenges
Review the DevOps problem in Salesforce
Big complex Salesforce v.s. Small and medium environments
The penalty of maintaining a poorly maintained Salesforce environment
DX@Scale and sfpowerscripts
The mindset of creating tools and helping others
DX@Scale roadmap
---
Links
---
Video Teaser
---
If you enjoy this podcast, please reach me out to let me know your thoughts or simply say Hello. My (Xi's) contact info:
Take care, until next time :)!