---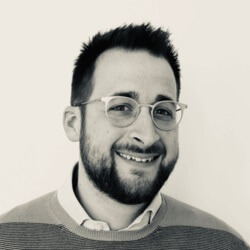 ---
Lorenzo Frattini, who joins to talk about Salesforce technical debt, is a London-based Salesforce CTA and the founder of Clayton, a code analysis SaaS that specializes in vulnerability scanning and code quality for Salesforce.
---
Main Points
Lorenzo's self-introduction and his play-by-play video
What is the content of the technical debt handbook released by Clayton?
Why is it difficult to have technical debt under full control and what shall we developers do about it?
Number 1 cause of technical debt – Test data factory – according to the handbook
Number 2 cause – dummy tests
The risk factors for accumulating technical debt
---
Links
---
Video Teaser on Salesforce Technical Debt
---
Outro Music
Buoy Base Galaxy – Super Mario Galaxy
---
If you enjoy this podcast, please reach me out to let me know your thoughts or simply say Hello. My (Xi's) contact info:
Take care, until next time :)!