---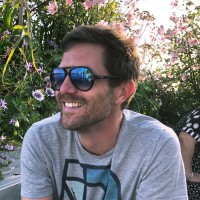 ---
Johan Karlsteen, joins to talk about the pet project. Johan, running top trailblazer site, is a Software Engineer living and working in Stockholm, Sweden.
Johan has been working with Salesforce since 2012 and is currently a Salesforce consultant.
---
Main Points
Johan's introduction
We talked a little bit about Computer Bible Books – TAOCP and SICP
How did Johan start his pet project – top trailblazers?
How was top trailblazers technically implemented?
Who are using top trailblazers?
What is the purpose for Johan of having this pet project?
What advice would Johan give to listeners in terms of pet projects?
Why is it important to learn other technology stacks?
We talk briefly about Apex, Python, coding styles, code wars
Learn new things with the pet projects: hosting service, SEO, static site generators
---
Links
---
---
If you enjoy this podcast, please reach me out to let me know your thoughts or simply say Hello. My (Xi's) contact info:
Take care, until next time :)!