---
---
Buyan Thyagarajan, who joins to talk about Cloud Specialized Developer Career Path, is Salesforce MVP, specializing in Higher Education and Manufacturing. He is passionate about helping people start a Salesforce career.
---
Sponsors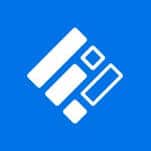 This episode is sponsored by FormAssembly.
FormAssembly and Salesforce eBook – Find out how FormAssembly helps Salesforce customers optimize their data collection.
---
Main points
Buyan's self-introduction
Buyan's career advice to all developers
Buyan uses EDA/HEDA education cloud as an example
Buyan uses manufacturing cloud as an example
Why should Salesforce developers know the business side?
Buyan uses the non-profit cloud as an example
Links
---
Video Teaser
---
If you enjoy this podcast, please reach me out to let me know your thoughts or simply say Hello. My (Xi's) contact info:
Take care, until next time :)!