---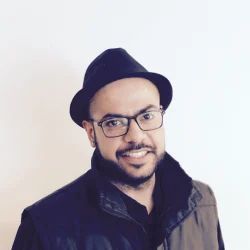 ---
Ankit Taneja, who joins to talk about Salesforce freelancing, is the content producer at Forcepreneur.com, founder of BlazeNewTrail.com, an active trailblazer in the Ohana, and of course a Salesforce freelancer.
---
Main Points
Ankit's self-introduction
Ankit shares What freelancers actually do in their jobs
How to start as a freelancer job?
What Skillsets are required for freelancers?
Why would Ankit want to be a full-stack freelancer?
When is it a good time to be a freelancer?
How to acquire clients at the beginning?
How to excel and stand out in the freelancing competition?
What are the pros and cons of a freelancer according to Ankit's experience?
Ankit's online Salesforce job-hunting site – blazenewtrail.com
Speaking the local language as a freelancer
Ankit's new podcast Forcepreneur – interview entrepreneur in the Salesforce ecosystem
---
Links
---
Video Teaser on Salesforce Freelancing
---
If you enjoy this podcast, please reach me out to let me know your thoughts or simply say Hello. My (Xi's) contact info:
Take care, until next time :)!