---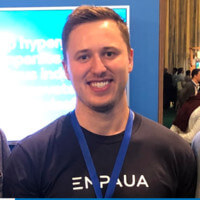 ---
Ben McCarthy joins to talk about how to start a Salesforce consultancy.
Ben is Founder & Co-Editor at SalesforceBen.com, and Co-founder & Chier Revenue Officer at Nymble.

---
Main Points
Ben's self-introduction
Ben's prior working experience before
How and when did Ben receive the managing director role of the UK in the company?
The importance of industry focus
The importance of engaging with Salesforce
How to hire and keep talent in the company?
Why does Ben think the company culture is the most important point for a successful consultancy?
The difference between Intrapreneurs and building up a company from scratch?
---
Links
---
Video Teaser on Salesforce Consultancy
---
If you enjoy this podcast, please reach me out to let me know your thoughts or simply say Hello. My (Xi's) contact info:
Take care, until next time :)!