---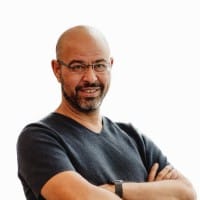 ---
Ramzi Akremi is a senior Salesforce technologist, Modular Salesforce Evangelist, who applies software engineering to Salesforce & DevOps.
---
Main Points
Why Ramzi focuses on the DevOps topic in Salesforce
Concepts and terms in Salesforce DevOps and DX@Scale
Application architect and modularization
DevOps mindset and practices
The hurdles of moving to real DevOps in Salesforce
Small steps to learn DevOps
How code quality influences DevOps
DevOps engineer's role in Ramzi's perspective
How to engage Salesforce developers to learn software engineering skills
Things related to the DevOps concept
Great salesforce developer
DX@Scale tool
---
Links
---
Video Teaser
---
If you enjoy this podcast, please reach me out to let me know your thoughts or simply say Hello. My (Xi's) contact info:
Take care, until next time :)!