---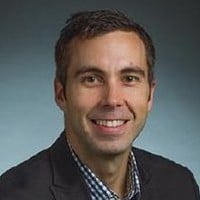 ---
Christopher Hopper, who joins to talk about how to stand out in your career, is a CRM Recruiter (Salesforce Industry) based on Houston, Texas Area.
Chris is using his direct CRM analysis, development, integration, managerial and delivery experience to help clients achieve the best outcomes they can in their Salesforce projects by adequately locating and qualifying resources.
---
Main Points
Chris' self-introduction
Why is Chris actively creating articles and posts on LinkedIn and why he considers it is important to practice writing.
How did Chris come up with this topic about how to stand out in the Salesforce professional career.
Why is it important to think of creative ways to differentiate yourself?
Why is it important to keep focused and learning to get better?
Why does it bring great benefit to both yourself and others to do extra work and contribute back to the Ohana? Both Chris and I are sharing our thoughts.
Is it important for developers to use social media platforms especially LinkedIn?
Try to help people and connect people in your network, which help you to solidify your own network
Create content in Social platforms can help you to test the market and collect feedback.
The concept of takers and givers and why givers are usually more successful and happier
How to showcase your skills and abilities, and create a great attractive CV?
---
Links
---
Video Teaser On Stand Out In Your Career
---
If you enjoy this podcast, please reach me out to let me know your thoughts or simply say Hello. My (Xi's) contact info:
Take care, until next time :)!