---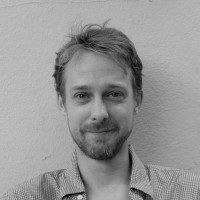 ---
Nicolas Vuillamy, who joins to talk about Sfdx-hardis, is an open-Sourcerer and CTO in Cloudity.
---
Main Points
Nicolas' MegaLinter open-source project
Nicolas' Sfdx-hardis open-source project
Why should we use Sfdx-hardis?
Is it easy to learn and start using Sfdx-hardis?
Roles: contributor, release manager, setup manager
Source-code based strategy
The Vscode extension
The sfdx plugin feature
DX@Scale, Sfdx-hardis, 3rd party proprietary tools, and DevOps Center
What metadata types should be part of DevOps pipeline
The deploy-all approach in Sfdx-hardis
---
Links
---
Video Teaser
---
If you enjoy this podcast, please reach me out to let me know your thoughts or simply say Hello. My (Xi's) contact info:
Take care, until next time :)!